1. Paint the front door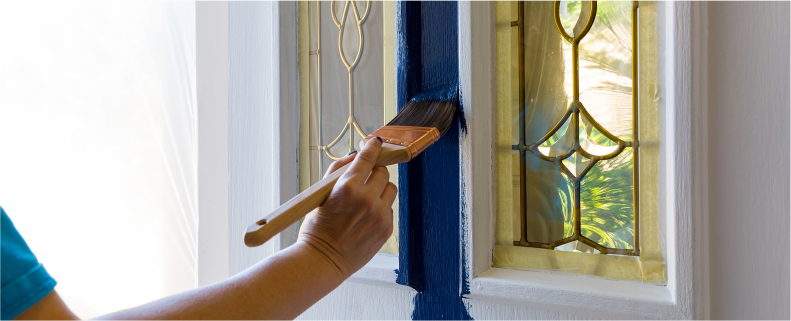 A coat of paint can instantly boost curb appeal and create a welcoming entrance to your home. Choose a color that complements the rest of the house or adds a pop of personality to the exterior.
Refreshing the door trim is also a quick and easy project that can elevate the overall look of the front entrance.